DUO Realis Spinbait 80 - GEA3020 Lucid Ayu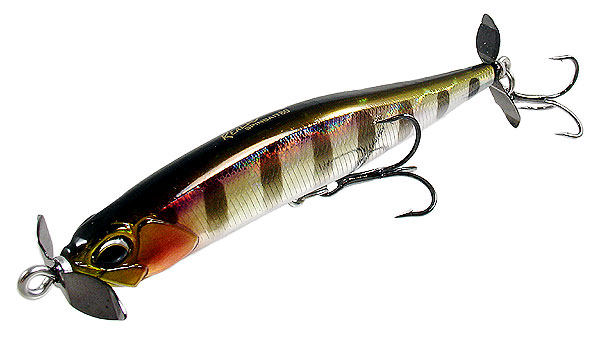 THE VEHICLE FOR SPYBAITING TECHNIQUE
The heavy weight body settings have realized a top of the class casting ability. Furthermore, the fast sinking rate has limited the lure to surface, allowing anglers to trace a deeper range. The micro pulsation will perform for you at various fields including small to large ponds and super deep reservoirs.
| | | | |
| --- | --- | --- | --- |
| Model | Size | Weight | Type |
| Realis Spinbait 80 | 80mm | 9.4g | Sinking |
Casting performance:

The 80mm slim body has been loaded with a total body weight of 9.4g. This heavy weight setting has provided it a casting ability unimaginable from its body size.
Range traceability:

With the fast sinking rate, you will be able to trace a deeper range than your ordinary propeller-baits which tend to surface easier.
Action performance:

The micro pulsation created from the smooth rotation of the props, the natural rolling of the body from its straight action and its lush flashing will mesmerize most basses in the field.